UGC releases the list of 23 fake universities in India, cautions public not to take admissions in fake universities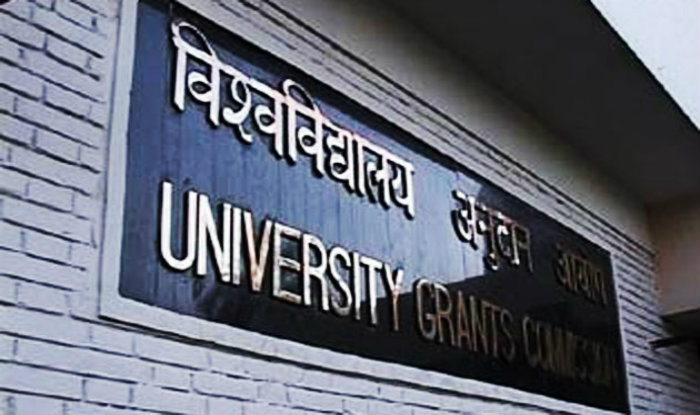 The University Grants Commission (UGC) has released the list of 23 fake universities in the country. Such universities have been declared as Fake Universities and are not entitled to confer any degree. The detailed list is available on the official website http://www.ugc.ac.in/page/Fake-Universities.aspx
UGC has cautioned the public at large not to take admission in these universities. Out of the 23 fake universities, seven are in the national capital.

Mahendra Nath Pandey, the Minister of state for human resource development has stated that the ministry had written to state governments to look into the matter and register police complaints against such universities. The ministry has also asked the states to initiate proceedings against those involved in cheating and deceiving students "by misrepresenting themselves as 'universities' awarding degrees with their name", Mahendra Nath Pandey told the Rajya Sabha.

List of the 23 fake universities in India
Bihar
1) Maithili University/Vishwavidyalaya, Darbhanga, Bihar.

Delhi
2) Commercial University Ltd., Daryaganj, Delhi.
3) United Nations University, Delhi.
4) Vocational University, Delhi.
5) ADR-Centric Juridical University, ADR House, 8J, Gopala Tower, 25 Rajendra Place, New Delhi – 110 008.
6) Indian Institute of Science and Engineering, New Delhi.
7) Viswakarma Open University for Self-Employment, Rozgar Sewasadan, 672, Sanjay Enclave, Opp. GTK Depot, Delhi-110033.
Karnataka
8) Badaganvi Sarkar World Open University Education Society, Gokak, Belgaum, Karnataka.
Kerala
9) St. John's University, Kishanattam, Kerala.
Maharashtra
10) Raja Arabic University, Nagpur, Maharashtra.
West Bengal
11) Indian Institute of Alternative Medicine, Kolkatta.
12) Institute of Alternative Medicine and Research,8-A, Diamond Harbour Road, Builtech inn, 2nd Floor, Thakurpurkur, Kolkatta – 700063
Uttar Pradesh
13) Varanaseya Sanskrit Vishwavidyalaya, Varanasi (UP) Jagatpuri, Delhi.
14) Mahila Gram Vidyapith/Vishwavidyalaya, (Women's University) Prayag, Allahabad, Uttar Pradesh.
15) Gandhi Hindi Vidyapith, Prayag, Allahabad, Uttar Pradesh.
16) National University of Electro Complex Homeopathy, Kanpur, Uttar Pradesh.
17) Netaji Subhash Chandra Bose University (Open University), Achaltal, Aligarh, Uttar Pradesh.
18) Uttar Pradesh Vishwavidyalaya, Kosi Kalan, Mathura, Uttar Pradesh.
19) Maharana Pratap Shiksha Niketan Vishwavidyalaya, Pratapgarh, Uttar Pradesh.
20) Indraprastha Shiksha Parishad, Institutional Area,Khoda,Makanpur,Noida Phase-II, Uttar Pradesh.
21) Gurukul Vishwavidyala, Vridanvan, Uttar Pradesh.
Odisha
22) Nababharat Shiksha Parishad, Anupoorna Bhawan, Plot No. 242, Pani Tanki Road,Shaktinagar, Rourkela-769014.
23) North Orissa University of Agriculture & Technology, Odisha.
* Bhartiya Shiksha Parishad, Lucknow, UP – the matter is subjudice before the District Judge – Lucknow