When Yahoo Refused to Buy Google for $1 Million
Tasneem Akolawala , 26 July 2016
http://gadgets.ndtv.com/internet/news/when-yahoo-refused-to-buy-google-for-1-million-865458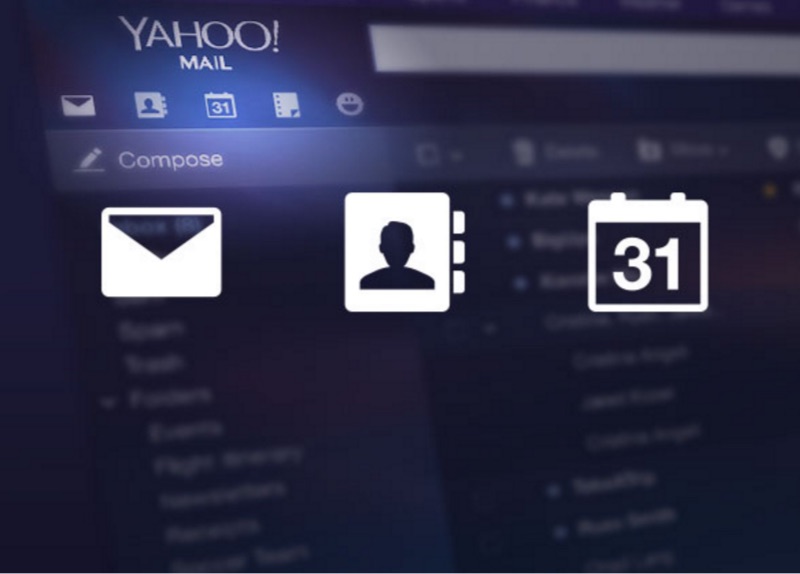 HIGHLIGHTS
Sergey Brin and Larry Page approached Yahoo in 1998
They were looking to sell their PageRank system for $1 million
In 2002, Google again looked to Yahoo to raise $3 billion in funds
After several futile attempts to revive the company's old appeal, Yahoo has now announced that it is selling most of its core services to US telecommunications giant Verizon. This marks as the end of an era for a company that once defined the Internet.
Yahoo was at its most successful in the 90s, but its failure to keep up with the emerging trends contributed to its downfall. The other major factor that caused this fate was a series of missed opportunities by its executives.
In 1998, Google's Larry Page and Sergey Brin had approached Yahoo, with an opportunity to buy its PageRank system for as little as $1 million. The duo wanted to focus on their studies at Stanford, but Yahoo showed no interest as it wanted users to spend more time on its own platform.

PageRank is an algorithm designed by Brin and Page that ranked websites for the order they are displayed in Google search results. It is named after Larry Page, and is a way of measuring the importance of websites. While PageRank helped in showing up search results of relevant third-party sites based on keywords, Yahoo did not want users to leave their platform at all. It had directories that were designed to answer questions, view email, shop and even play games on its platform - something that seemed to work well for them at that time.

However, as time progressed the online world soon began to realize the importance of third-party online advertising revenue. Google built its own pay-per click service called AdWords back then, and is now the key reason for Google's rags to riches story.
In 2002, Brin and Page went to Yahoo once again, this time to raise funds worth $3 billion. However, then Yahoo Chief Terry Semel refused the offer as it looked to again build its own search engine to compete with Google. Yahoo acquired search engine Inktomi and ad revenue maker Overture in its mission to build the search engine that would topple Google.

However, Yahoo failed miserably in execution, and fell to its own demise. While Yahoo's absorption into Verizon's AOL Internet business is now the new reality, Semel and his board of directors must surely lament all the wrong and over-ambitious decisions they made in the past. If Yahoo had agreed on the deal with Google co-owners in its nascent days, Yahoo's fate would possibly hold a different story.

Google aka Alphabet is now one of the world's most valuable companies, with its worth nearing $500 billion. In comparison, the latest deal reveals that Yahoo's core business was worth just $4.83 billion
12 Things You Didn't Know About Yahoo, a Giant That Once Ruled the Internet
Agence France-Presse , 26 July 2016
http://gadgets.ndtv.com/internet/features/12-things-you-didnt-know-about-yahoo-a-giant-that-once-ruled-the-internet-865340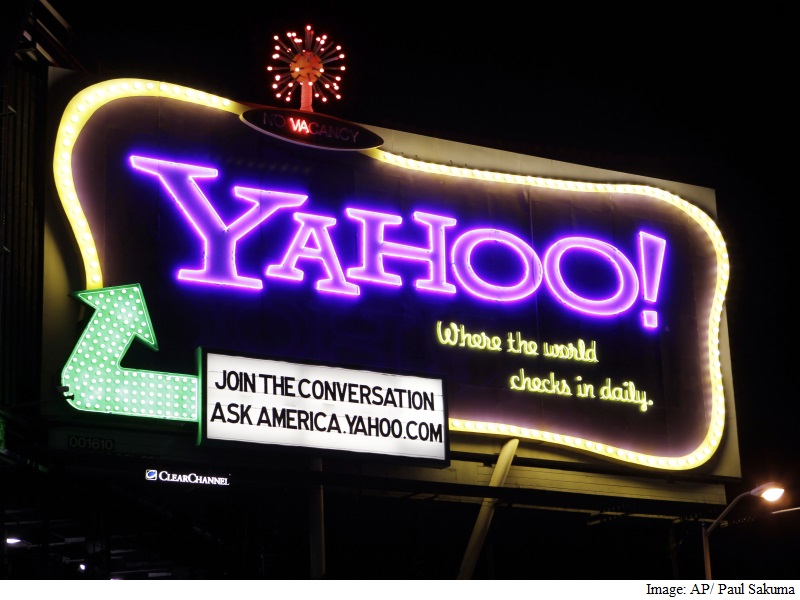 HIGHLIGHTS
For years, Yahoo was the leading "portal" for the Internet

Yahoo IPO in 1996 was the largest for a tech startup at the time

It was once the leading search engine
Among the best-known names on the Internet, Yahoo was one of the first companies that enabled users to find their way online, but has lost its role as a leader.
On Monday, Yahoo agreed to sell its core Internet operations to telecom giant Verizon for $4.8 billion, capping a long decline from when it had a peak market value of some $125 billion in 2000.
Here are key facts about Yahoo:
1. Founded in 1994 by Stanford University students David Filo and Jerry Yang, Yahoo was created as a type of directory for the Internet. It was originally called "Jerry and Dave's Guide to the World Wide Web" and when the Yahoo name was agreed upon, its founders said in jest that it stood for "Yet Another Hierarchical Officious Oracle."
2. Its initial public offering in 1996 was the largest for a tech startup at the time.
3. Based in Sunnyvale, California, Yahoo has offices around the world and was for years the leading "portal" for the Internet, with a home page that allowed users to click on categories such as sports, finance and movies, or search for information.
4. It employed 11,700 people.
Marissa Mayer
was named chief executive in July 2012 but has been cutting staff significantly. As of March 31, its employee count was estimated at 9,400 and falling.
5. Yahoo was once the leading search engine for the Internet but it has been overtaken by Google, which launched in 1998.
6. According to data compiled by Netmarketshare, Yahoo handles just 7.7 percent of global online searches compared with 70 percent for
Google
and 11 percent for Microsoft's Bing.
7. For online advertising, Yahoo is only expected to take 1.5 percent of the worldwide digital advertising market this year, down from 2.1 percent in 2015, according to eMarketer.
8. With its Web portal, Yahoo remains an important online destination for email, messaging, news, and video. It gets 204 million regular visitors in the United States, according to comScore, which ranks it as the third-largest digital media property in the US.
9. In October, Yahoo became the first online service to stream a regular season NFL American football match, getting 15 million viewers.
10. Yahoo's finances have been skewed by its stake in China's Alibaba. It bought a 40 percent stake in Alibaba in 2005 for $1 billion and its current holding is now worth some $30 billion - the vast majority of Yahoo's market value of around $37 billion. It also holds a multibillion-dollar stake in Yahoo Japan. These holdings will not be transferred to Verizon but remain in a separate entity.
11. In 2013, Yahoo moved to attract a younger audience by buying the online blogging platform Tumblr for $1 billion.
12. Yahoo posted a loss of $4.4 billion for 2015, and in its most recent quarter lost another $440 million, having to write down the value of much of its assets. Revenues for 2015 were $4.9 billion.